How To Iron Sheets Properly In Half The Time
THE ironing is one of those household chores we all wish we could avoid. But by necessity, there is no escaping it.
Even if you waste hours and hours ironing sheets that don't iron well, this is mandatory if we want our cupboards to be tidy.
After all, it's nice to have a bed with clean, soft and fragrant sheets. It gets even more fun when you learn the techniques which allow you to return as quickly as possible so as not to lose an entire afternoon.
If you have no idea how to properly iron your sheets and especially how to do it quickly, here are some tips to get very good results in half the time.
1.Extend well without leaving traces
First of all, it is imperative to spread your sheets. So during drying they will lose most of the creases caused by the drum of the washing machine. If you must use clothes pegs to prevent them from falling, place them on the seams.
This will prevent leaving a mark. In addition, it is advisable to use an ecological fabric softener during the wash so that they become even softer.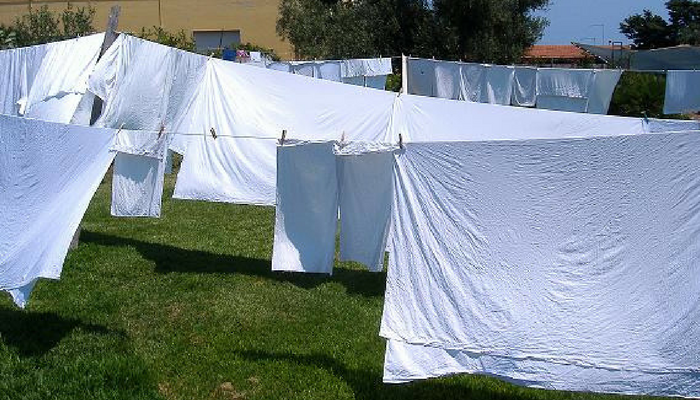 2.Fold the sheets before ironing them
If you are not very comfortable with the ironing board and iron, another useful tip to follow is to bend sheets Before to iron. Remember to keep the embroidered edge on the outside and always fold it over the same side. Thus, all the layers of your sheets will be ironed simultaneously through the weight and heat of the iron, without the need for additional steps.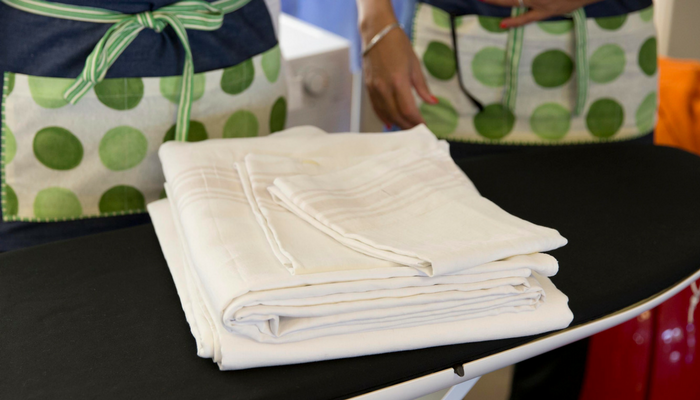 3.Iron the sheets when they are a little damp
Do not let your sheets dry until they become almost hard.
For good the iron, it is advisable to do this when they are still a little wet. To stretch the fabric well, don't forget to sprayprimer. This product will give your sheets more flexibility and a very pleasant and long-lasting clean smell. Even the steam iron will be useful to have a result worthy of a professional.
Once finished, wait until they are completely dry before putting them away.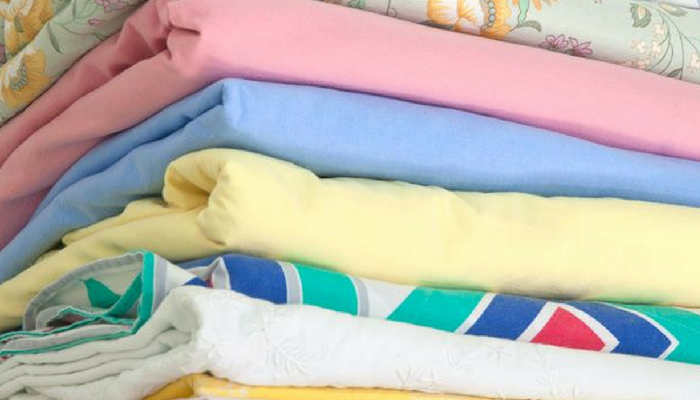 4. Properly lay the sheets on the ironing board
To spend as little time as possible on it, fold the sheet in half lengthwise and in thirds vertically.
The fabric must be ironed with ample and precise movements on one side then on the other. If your sheet has corners, just fold it in half lengthwise, then wedge the corners on the tip of the ironing board, pull it out and pass the iron over it.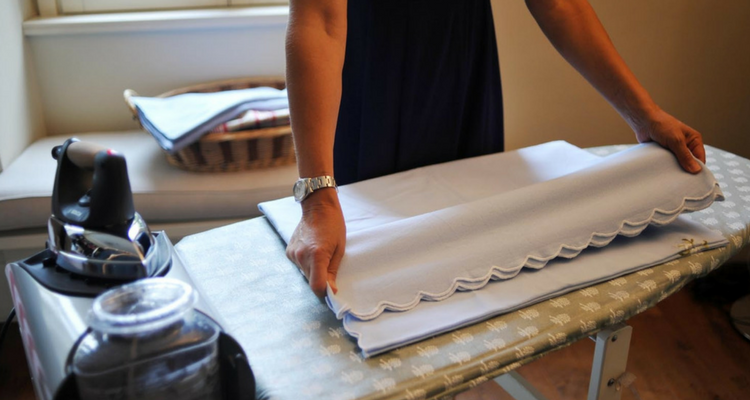 Up to you…
Did you like this article? Then share it with your friends on Facebook!